Welcome to
Women of Hope
SierrA Leone
OUR PROGRAMS
Serving over 600 women in four communities in northern Sierra Leone, Women of Hope Sierra Leone (WOHSL) addresses the complex needs of women with disabilities through wholistic programming and support. We know that people are complex beings, and that every aspect of our lives is interconnected to the others. We cannot separate our economic success from our emotional health, or our physical health from our spiritual condition. At Women of Hope Sierra Leone, we address all of these areas of life as a whole, knowing that the Gospel, when fully lived out, impacts EVERY area of life.

OUR STAFF
Continuing the process of wholistic discipleship among women with disabilities through Transformation Training, advocacy and justice.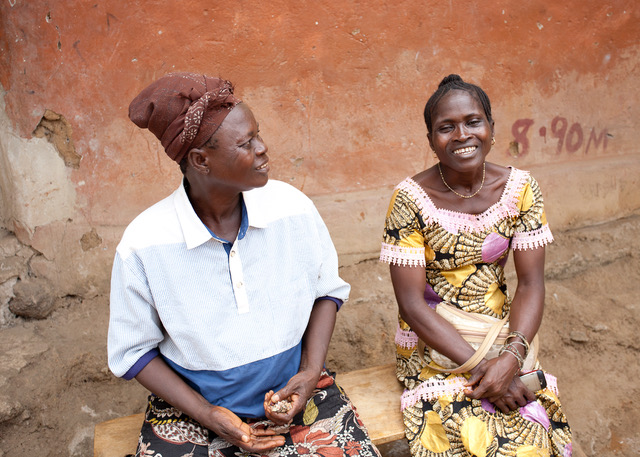 No lasting solution without Christ.
While other programs may provide temporary relief from various aspects of this web of complex issues, ultimately there can be no lasting solution without Christ.
WHY WE DO WHAT WE DO
Women with disabilities in Sierra Leone live at an even greater level of vulnerability than the average woman, in a country that already puts women at a disadvantage. Women of Hope Sierra Leone serves approximately 400 women in the town of Makeni (pop. ~100,000) who have disabilities of many kinds. Some of the disabilities represented among the women are – blindness, deafness, Post-Polio Syndrome, paralysis (from injuries or poorly administered immunizations), elephantiasis, amputation, leprosy and war wounds.
2%
Less than 2% of women with disabilities earn a sustainable income or are employed.
98%
98% of women with disabilities fall below the HPI (Human Poverty Index), as opposed to 47.7% of all Sierra Leoneans.
20%
Less than 20% of these women have an education above primary school and 46% of them have no education at all.
70%
70% of women with disabilities have suffered from rape or sexual exploitation.
Join us by becoming a
PARTNER IN HOPE
Become a Partner in Hope by committing to pray for a specific woman in our program! Your financial commitment of $30 a month will provide crucial training and resources to your partner and other women in the program to equip them on their journey of transformation.
When you sign up to be a Partner in Hope, you will be given a folder with a picture and biographical information about one woman and her family, along with specific ways that you can pray for her on her journey.
To start your partnership with a woman in the program, sign up here: